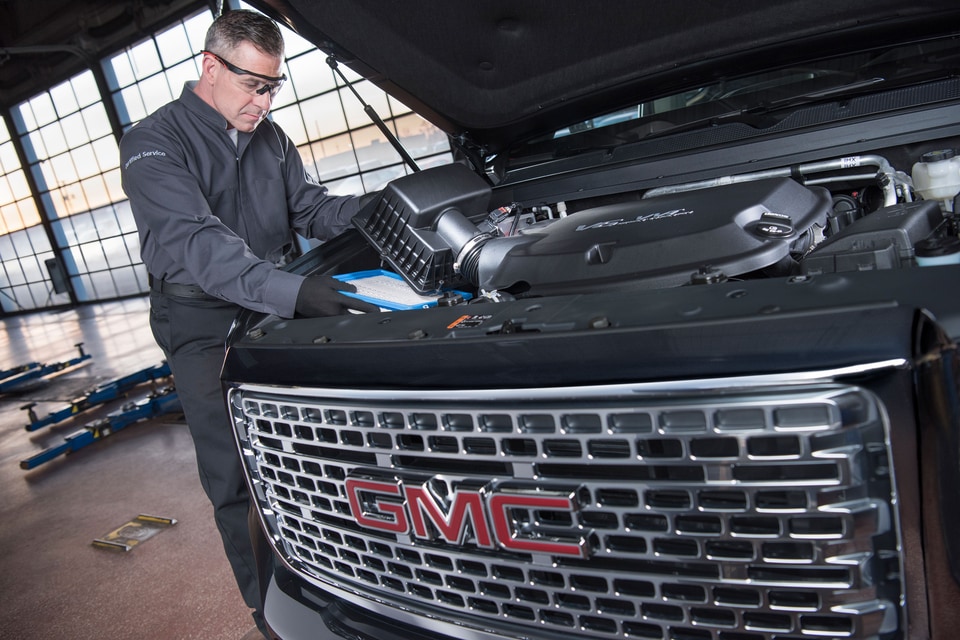 Explore GMC Service Intervals at Lee Kinstle Sales & Service
Staying up to date with GMC service near Van Wert is the key to keeping your GMC Acadia or GMC Sierra 1500 performing at its best. Fortunately, you don't have to worry about handling maintenance on your own. That's where our team of GMC service experts comes into play. We can help with all your GMC maintenance needs, including demystifying its service schedule. So, if you're ready to make sure your vehicle stays in tip-top shape, feel free to dive into our overview of GMC service intervals.
Here on this page, you can find an overview of GMC service intervals and some of the most common services that they call for. We're ready to help you keep up with your car's service schedule and guide you through protecting your investment, so don't hesitate to reach out if you have any questions along the way!
What Is Scheduled GMC Service?
Your car's service schedule is based on factory-recommended service intervals, which can be found in your GMC model's owner's manual. Keeping up with recommended GMC maintenance helps to keep your vehicle running as GMC intended, so it's a great way to ensure that your vehicle has what it needs to keep going at full power.
Here's a look at what to expect from these service intervals:
Every 7,500 Miles
This is where basic maintenance items tend to show up. Your car usually needs routine services like an oil change, tire rotations, brake pad inspection, and other minor checkup items to make sure that everything is running smoothly. These simple yet crucial services help to keep smaller problems from getting worse.
At 22,500 Miles
This interval includes most of the same routine 7,500-mile services alongside a cabin air filter replacement to help improve air quality inside your car. Services at this interval help to keep things running smoothly and ensure that your time behind the wheel is healthier and more comfortable as you drive around Decatur.
At 30,000-Miles
The main services that you'll see within the 30,000-mile to 37,500-mile range include typical maintenance items like oil changes and tire rotations. Keeping up with basic maintenance helps to stave off bigger repairs.
At 45,000 Miles
This interval includes most of the same services that the 22,500-mile interval calls for, including an evaporative control system inspection and an engine air filter replacement. If your GMC vehicle is equipped with four-wheel drive, this interval also calls for a transfer case fluid change.
We're Here to Take Care of the Basics and Beyond
The services and intervals detailed on this page represent some of the most common service items that your car will need during its lifetime. The basic maintenance items that your car calls for every 7,500 miles or so are your secret weapon against issues that demand more complicated repairs. So, if you're looking to keep your vehicle in prime condition and keep bigger problems at bay, turning to our team for regular professional GMC service near Fort Wayne can help you protect your car.
Schedule Service Today
Our GMC service center serving New Haven, IN is ready to help with all your regular service needs, and we're even equipped to handle issues that might pop up between routine service visits. If your car is due for an appointment or in need of repairs, please don't hesitate to schedule service to get your vehicle into amazing shape.
We'll have your car back on the road and ready to go in no time, so feel free to reach out to us if you have any questions about GMC service before you make an appointment. We look forward to serving you!